OUR PEOPLE
Grant believes the success of any program rests on the qualifications of the personnel selected for the assignment. The team of professionals assembled must have the experience necessary to accomplish the project, a commitment to technical excellence, the dedication to meet schedules, and the ability to deal with various stakeholders. 
Our firm has those people. In fact, Grant offers clients hand-picked teams of professionals with specific experience needed to address their unique issues after thorough discussions at a senior level. By involving senior management in staff selection, we avoid time-consuming and costly disruptions caused by replacing key management and on-site staff. 
Grant's reputation, developed one project and one client at a time, is a source of pride for our professionals, who are some of the industry's best.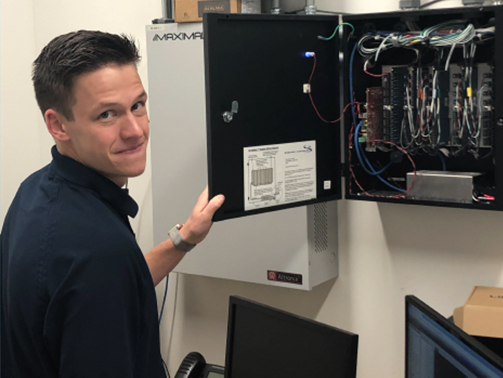 Andy Daniels, Project Manager & Compliance Officer
Andy is a huge soccer fan, with particular interest in both the men's and women's World Cups, English Premier League, Champions League, and the Spanish Primera Division.
Christian Haydak, Senior CADD Designer & Life Safety Compliance Officer
Christian is an avid Washington Capitals, Denver Broncos, and Atlanta Braves fan. 
Eric Moore, Grounds Attendant
Eric enjoys all outdoor activities, especially when spending time with his children and grandchildren.