Christian's Project Experience
Facility Operations, Management, & Maintenance Services for ARIA Health System at Multiple Locations throughout Pennsylvania — As the firm's Senior CADD Designer and Infrared Testing Technician, Christian served a crucial role in providing the ARIA Health System with CADD Drawings for its Life Safety System. ARIA Health System then received the highest marks for critical facility and life safety systems from the Centers for Medicare and Medicaid Services (CMS) Accreditation Survey. Grant proactively initiated and lead an aggressive eight-week facility improvement program that started with systematically inspecting life safety systems, including fire stopping, door closures, egress, electrical, HVAC, and air balancing. Grant identified nearly 150 preventive and corrective measures to be implemented. Our firm self-performed or managed all the improvements.  
As a firm, Grant provided Aria Health System with responsive and high-quality facility operations, management, maintenance services, housekeeping management, and life safety compliance services for three hospitals. In addition, Grant prepared a yearly Statement of Conditions (SOC), performed and/or managed the implementation of corrective measures to ensure compliance with accreditation authorities; and handled project and construction management of a significant renovation to an intensive care unit.
Christian's Projects:
Facility Operations, Management, & Maintenance Services for Aria Health System, Multiple Locations in Pennsylvania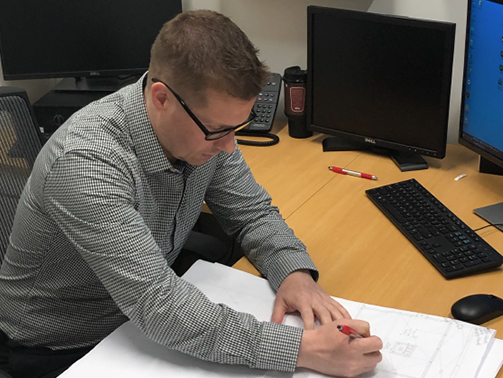 Christian Haydak
Registrations: Certified Level II Thermographer,
Infrared Training Center of United States
Alma Mater: Associates Degree, Liberal Arts,
Cumberland County Community College