Grant received an extension to continue providing comprehensive facility management, maintenance, and repair services at the first-of-its-kind Joint Health Science Center. Located at the corner of Martin Luther King Boulevard and South Broadway in downtown Camden, the Joint Health Science Center is a state-of-the-art collaborative, research-driven educational facility serving Rowan University, Rutgers University-Camden, and Camden County College.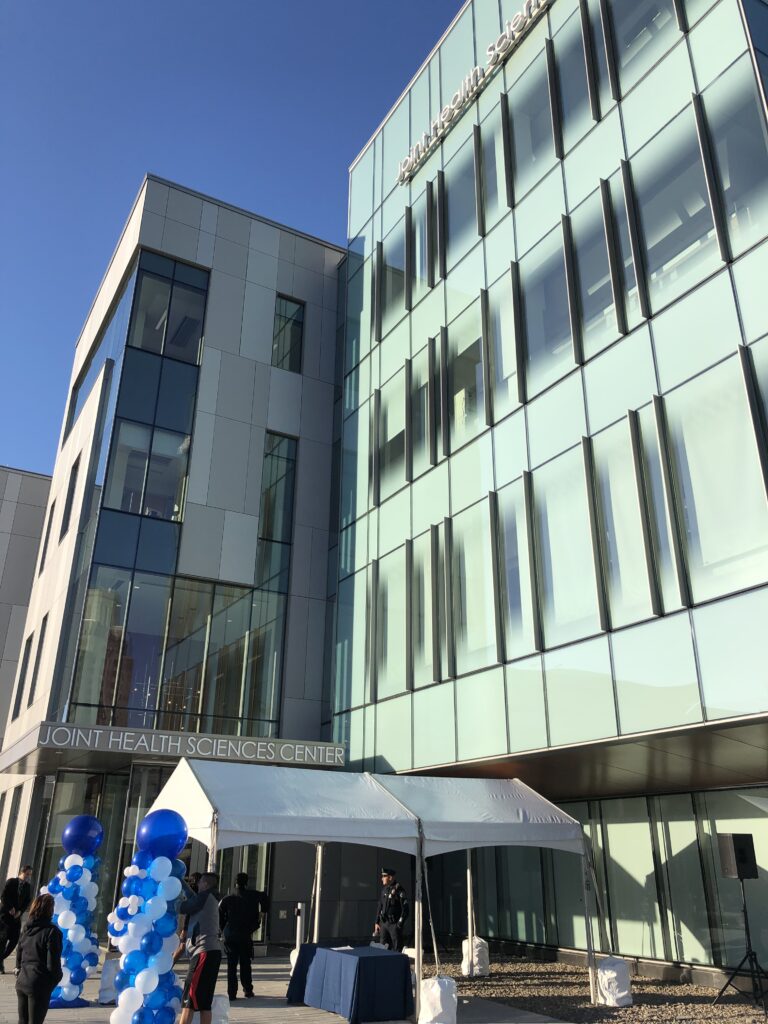 The 4-story, 100,000-SF building features cutting-edge research laboratory space for Rowan University and Rutgers University-Camden; simulation rooms for medical students at Cooper Medical School of Rowan University; instructional space and simulation labs for Camden County College; office space for the Board of Governors; a rooftop terrace; and general-use multipurpose spaces. Grant is responsible for the efficient and effective operation, management, and maintenance of the facility, as well as providing 24/7/365 emergency support.
"As an owner, it's always rewarding to receive repeat business," said Jim N. Grant, owner and founder of Grant. "When a client extends a contract, adds tasks, or offers another opportunity to serve them, it's proof that you're meeting their needs by delivering on-time and technically sound solutions. It's also a testament to our on-site facility manager, as well as our in-house subject matter experts, who respond when needed."
Continued Grant, "this facility is unique because it serves many functions. There are areas designated for lab work, including research; there is a vivarium, which requires stringent protocols; and sections dedicated to medical training and education. Then there are common areas, spaces for group learning and lectures, and standard office and faculty areas. We believe our firm's extensive experience serving these various markets – health care, laboratory research, education, and commercial office space – has allowed us to quickly and properly address the different conditions and environments present. Being able to provide all the required services with in-house professionals has once again proven valuable to our clients."
The Joint Health Sciences Center is a critical piece of Camden's resurgence as a destination for medical research and education with this partnership between three academic institutions. The building is expected to generate more than $70 million in economic impact in Camden.