RELEVANCY:
Comprehensive Temperature Screening Services at Six Navy Facilities
Compliance wirh Strict Client Protocols, Procedures, and Preferences
Coronavirus Disinfection and Sanitation Services Provided on an Emergency Basis
Weekend and Evening Shifts

On-Site Support, with 24/7 Services as Needed

Extensive Stakeholder Communication & Coordination
State-of-the-art Equipment, PPE, and Techniques
For more than a year, our firm has provided temperature scanning services for the Naval Surface Warfare Center, Philadelphia Divisions at six building at the Philadelphia Navy Yard to ensure the essential personnel were able to continue mission-critical work during the initial coronavirus outbreak and as the Navy has brought more workers back to their offices in various phases.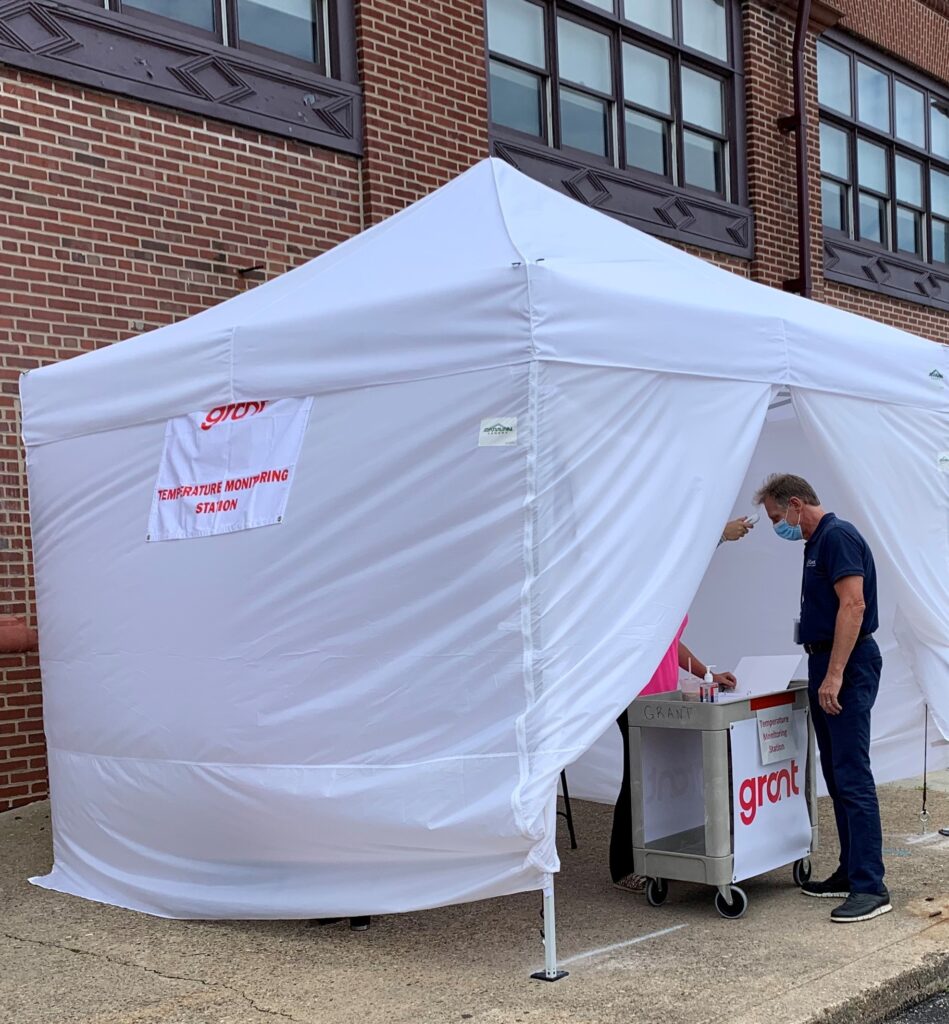 Our firm has provided state-of-the-art equipment, trained personnel, and an effective temperature screening plan tailored to serve the Navy's best interests in combatting the spread of coronavirus at Buildings 4, 29, 77L, 77H, 633, and 1000 during weekday and weekend hours. Our plan ensures no one enters any Naval building with a temperature indicating a high fever – a symptom of having contracted coronavirus. Grant's trained professionals have the required PPE, an inventory of WANDTM No Touch Digital Forehead Thermometers that are checked for accuracy on a daily basis, and an understanding of the operating protocols to efficiently and effectively serve the Navy.
In addition, our professionals are equipped with, and have been trained to use, coronavirus-eliminating cleaning products. Our staff cleans their designated work areas throughout their shifts to ensure screening stations are free of contaminants. We have provided emergency response cleaning, disinfecting, and sanitation when a potential exposure occurs to ensure the elimination of coronavirus throughout various Naval facilities.
Among the areas we have disinfected include executive offices, cubicles and work stations, conference rooms, common areas, kitchennettes, lavatories, and operations areas. For these emergency assignments, we have a Project Manager directing a crew of cleaners following CDC-certified guidelines with confirmed-coronavirus eliminating chemicals and techniques.