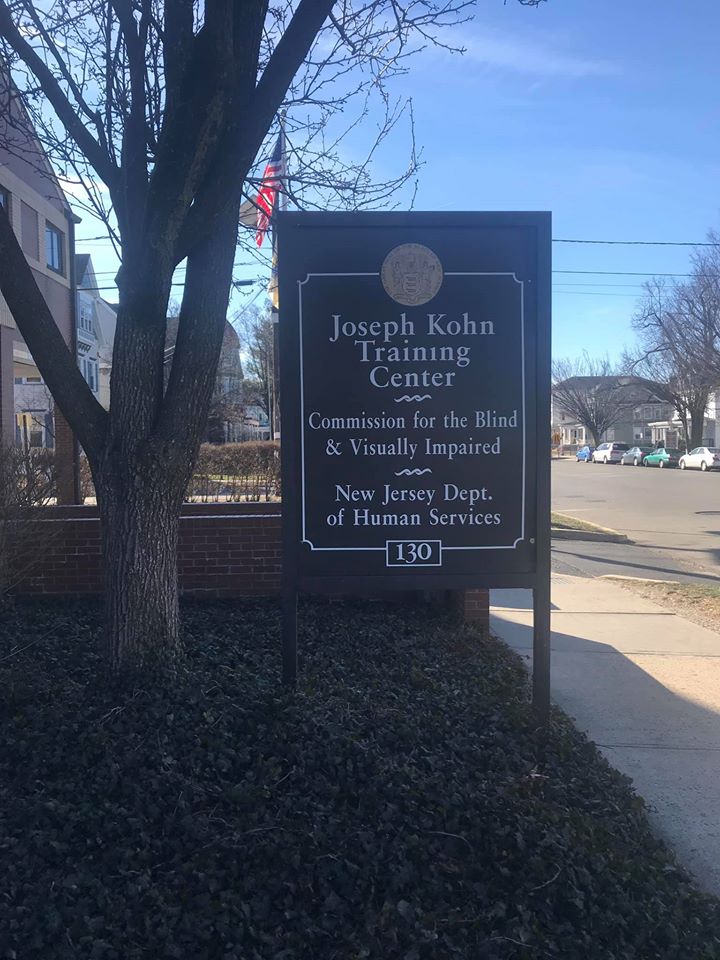 "Grant has provided full-service janitorial services tailored to meet the specific needs of this facility that serves blind and visually impaired people."
RELEVANCY:
On-Site Janitorial Supervisor and Staff
Comprehensive Building Maintenance
Serving Major State Agency
Coordination between Multiple Stakeholders
Strict Compliance with Health Standards
Facility Condition Assessment & Capital Improvement Plan
Emergency Response Services
Coronavirus Elimination and Disinfection
Grant is providing across-the-board janitorial and housekeeping, as well as building maintenance services, and routine and emergency sanitation response to prevent the spread of coronavirus for the State of New Jersey at the Joseph Kohn Training Facility in New Brunswick.
The Joseph Kohn Training Center's mission is teaching blind and visually impaired people life skills that enable an independent life style. Students gain skills to attend college, seek employment, and become independent homemakers.
With space for 24 in-patient beds and 25 resident outpatients, the Joseph Kohn Training Center, features areas to learn life skills, including kitchens, laundry rooms, grocery shopping areas, bathrooms, and general home cleaning. There are also teaching areas for telephone usage, reading and writing Braille, computer and technology training, and orientation and mobility, including long-cane techniques.
During this five-year contract, Grant provides an on-site Housekeeping/Maintenance Director and three full-time housekeeping/maintenance personnel. Grant is also responsible for preventative maintenance, grounds maintenance, laundry and linen management, fire alarm testing, inspections, and repairs. We also manage subcontracts for elevator repair, pest control, and water treatment. Due to turnover, Grant developed a cleaning schedule to ensure clean environments. Grant also developed and utilizes an electronic cleaning management system for scheduling, cleaning tasks, areas of focus, and quality assurance/quality control of work. In addition, Grant provides painting and general carpentry as needed at the facility.
Following the outbreak of coronavirus, Grant was requested to perform regular coronavirus-elimination disinfection, as well as emergency response services when needed. Our firm has responded with same-day immediacy, providing comprehensive cleaning, disinfecting, and sanitation services with CDC-certified equipment, processes, and cleaning products.
We thoroughly clean, disinfect, and sanitize the entire facility, utilizing an appropriately-sized crew, featuring a Project Manager, several cleaners, and a Kaivac 1750 Operator. All work is conducted following CDC-certified guidelines with confirmed-coronavirus eliminating chemicals. We utilize hand clothes to wipe down all surfaces with the disinfectant, or a fogger as appropriate, before then using a proper finishing product on all surfaces, including, Lysol, glass cleaner, and stainless-steel spray.